The Kunst im Karrée exhibition went very well. We attended a party in the evening of Friday, July 8, which gave the artists an opportunity to become acquainted, since during the event everyone was in his or her respective studio. I was one of several artists interviewed by two young women for a local radio station. Around 140 people visited Karl and I on Saturday and Sunday. His paintings always generate a lot of discussion because they are so unusual, and everyone seemed very impressed with my jewelry. I received a lot of very positive feedback and also sold a couple pieces, which of coursed pleased me! Below are some impressions of the event: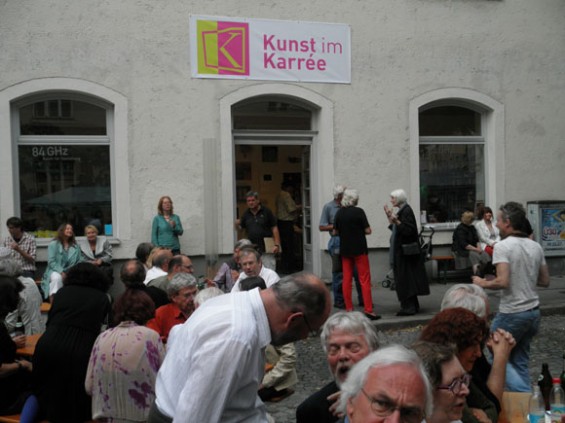 The party on Friday evening at Gh 84 for the artists.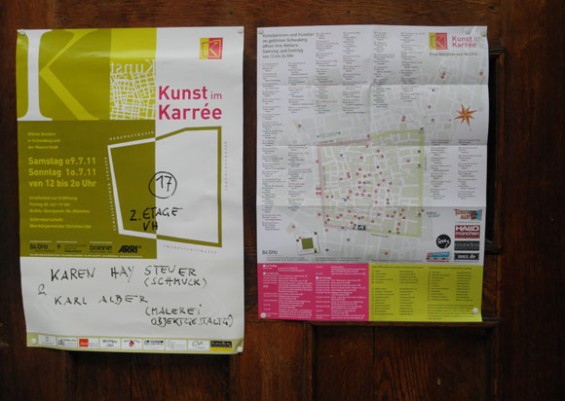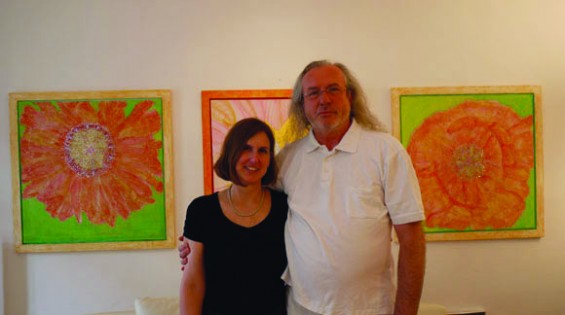 Karl and I in front of his paintings.